Go Back
Top 5 Tips for Repairing Your Kitchen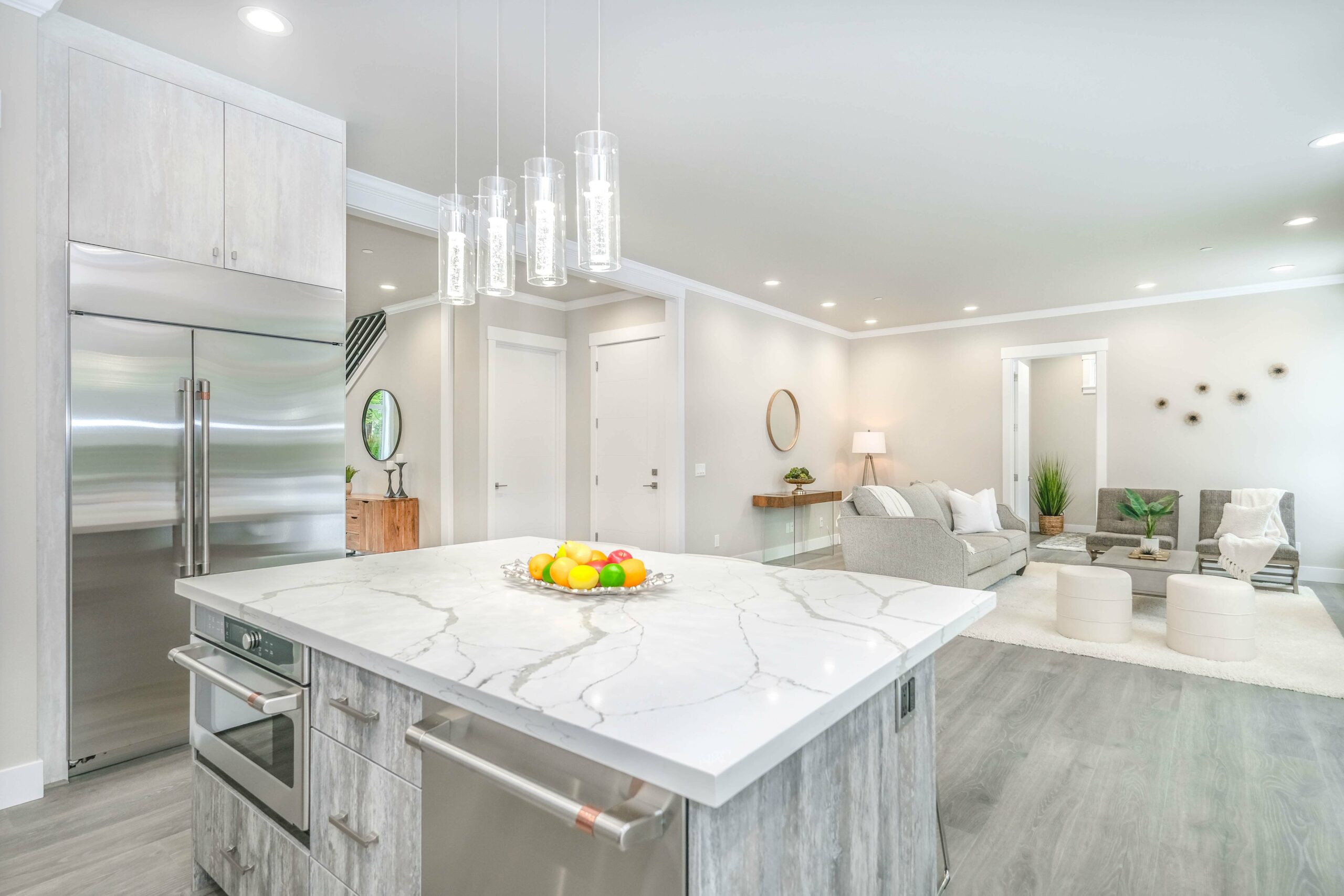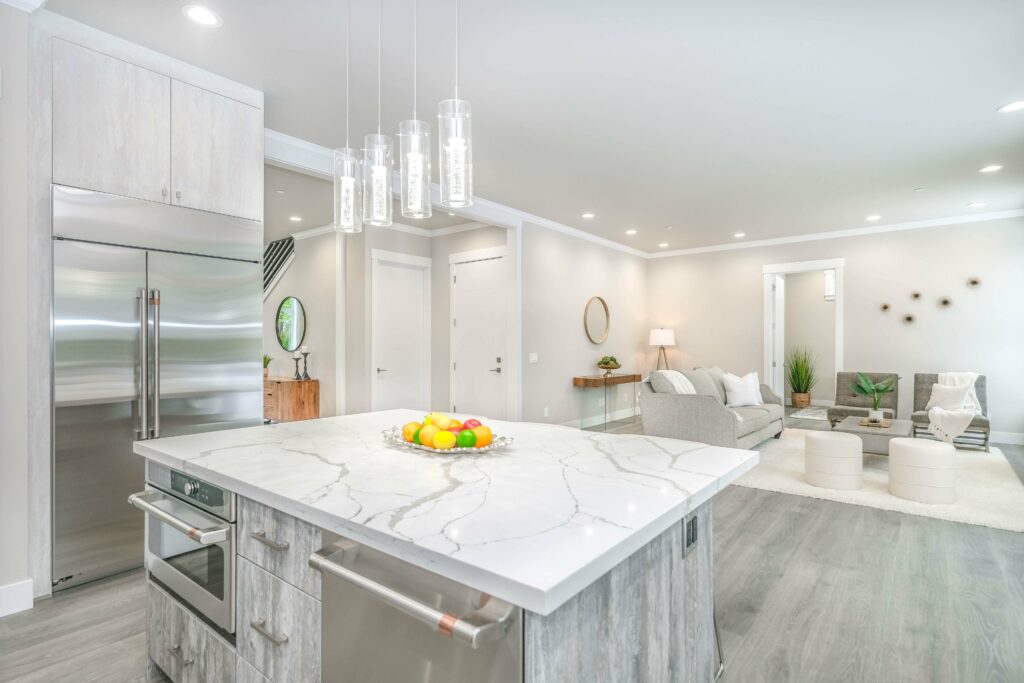 When it comes to selling your home, it's important to pay attention to every room in the house. However, some rooms are more critical than others when it comes to making a good impression on potential buyers. The kitchen is one of the most notable spaces in a home and is one to focus on when preparing your home for sale. As with most home maintenance, preventative actions are key and can help avoid costly kitchen appliance repair or replacement.
Why the Kitchen?
The kitchen is often referred to as the heart of the home, and for good reason. It's the room where families come together to cook, eat, and socialize. A beautiful kitchen can make a big impact on potential buyers. Proper maintenance and repairs can help prolong the life of your cabinets, fixtures and appliances and keep your kitchen running smoothly. In this blog, we'll discuss our top 5 tips for kitchen maintenance and repairs.
Top 5 Tips for Kitchen Maintenance & Repairs
1. Avoid Kitchen Appliance Repair with Regular Cleaning
One of the easiest ways to keep your kitchen in good condition is to clean your appliances regularly. This includes your refrigerator, stove, oven, and dishwasher. Make sure you read the manufacturer's instructions for cleaning each appliance, as some may require special cleaning solutions or techniques. Kitchen appliance repair can often be costly. Check out our blog on repairing vs. replacing appliances here.
2. Keep Your Sink and Drain Clean
The sink and drain in your kitchen can become clogged with food particles and other debris over time. To keep them running smoothly, be sure to clean your sink and drain regularly. You can use a mixture of baking soda and vinegar to help clear out any buildup in your drain. Kitchen sink repair can range in cost and complexity depending on the damage. This is why preventative maintenance is most important.
3. Fix Leaks Immediately to Avoid Costly Repairs
If you notice a leak in your kitchen, it's important to fix it right away. Leaks can lead to water damage and mold growth, which can be expensive to repair. TheQwikFix has a network of licensed contractors who are available to complete your plumbing needs. Urgency is key when it comes to plumbing issues.
4. Replace Your Kitchen Faucet
If your kitchen faucet is old or leaking, it may be time to replace it. You can find a wide variety of faucets at your local home improvement store, and many are easy to install yourself. Be sure to choose a faucet that matches your kitchen's decor and fits your needs.
5. Repair Your Cabinets and Countertops
Cabinets and countertops can become damaged over time. This can be due to water damage, scratches, or general wear and tear. If you notice any damage, it's important to repair it right away to prevent further issues. You can repair scratches in your countertops with special kits, but cabinet doors may need to be replaced if they're damaged beyond repair.
It's important to pay attention to every room in the house. However, focusing on the kitchen can help make a big impact on potential buyers and increase your chances of selling your home quickly and for a good price. Proper maintenance and repairs are essential to keeping your kitchen in good condition. Regular cleaning, fixing leaks, replacing faucets, and repairing cabinets and countertops can help prolong the life of your appliances AND keep your kitchen running smoothly.
TheQwikFix is here for all of your kitchen repair needs. Whether it requires plumbing, electric, or another specialty, our network of licensed contractors can complete your repairs with the click of a button on our website. Learn more today at www.theqwikfix.com.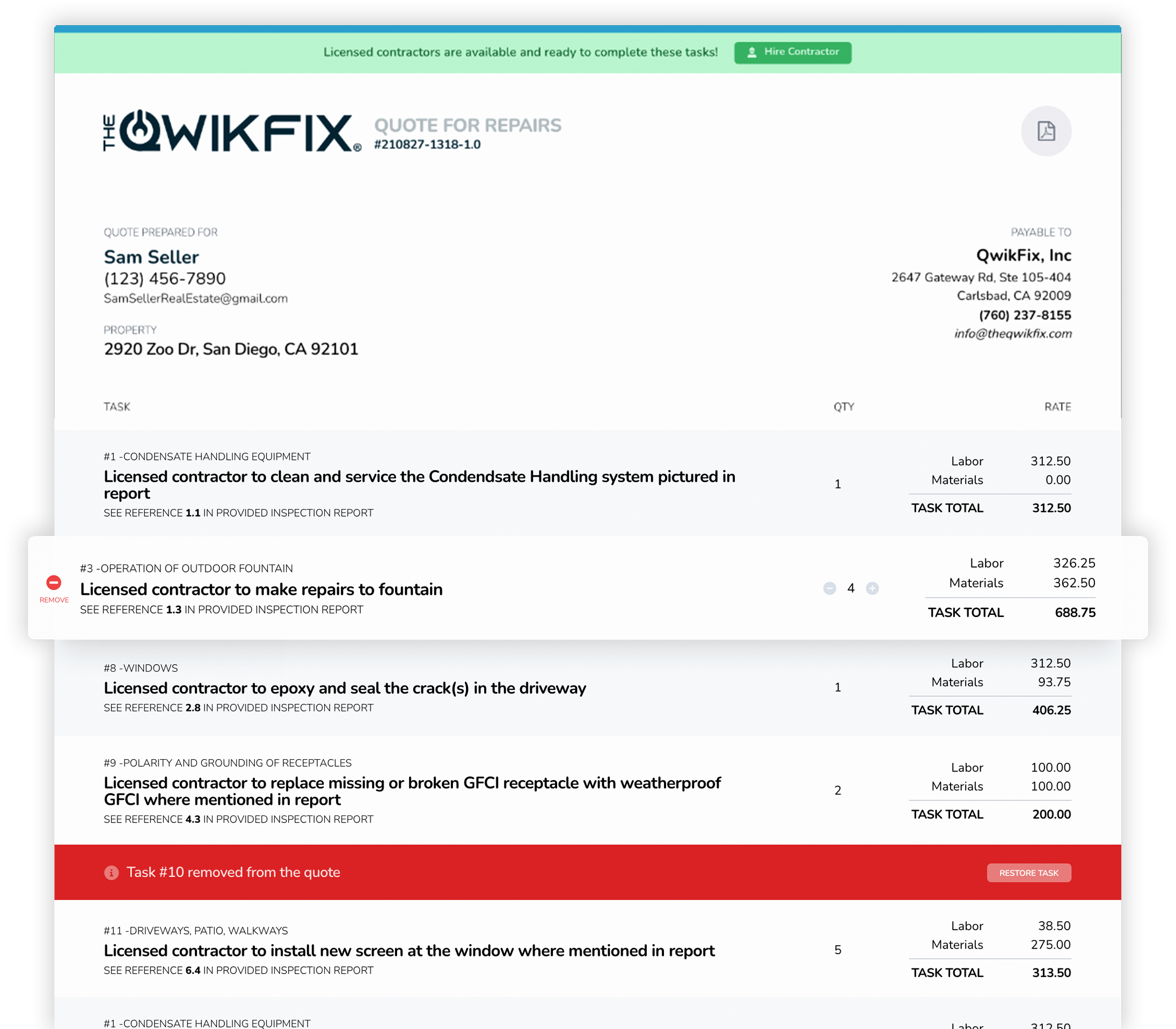 Ready for a competitive home repair quote?
Find out why real estate agents and homeowners look to TheQwikFix®
for competitive home repair quotes.
Request A Quote