Go Back
The Scoop on Grants for Home Repairs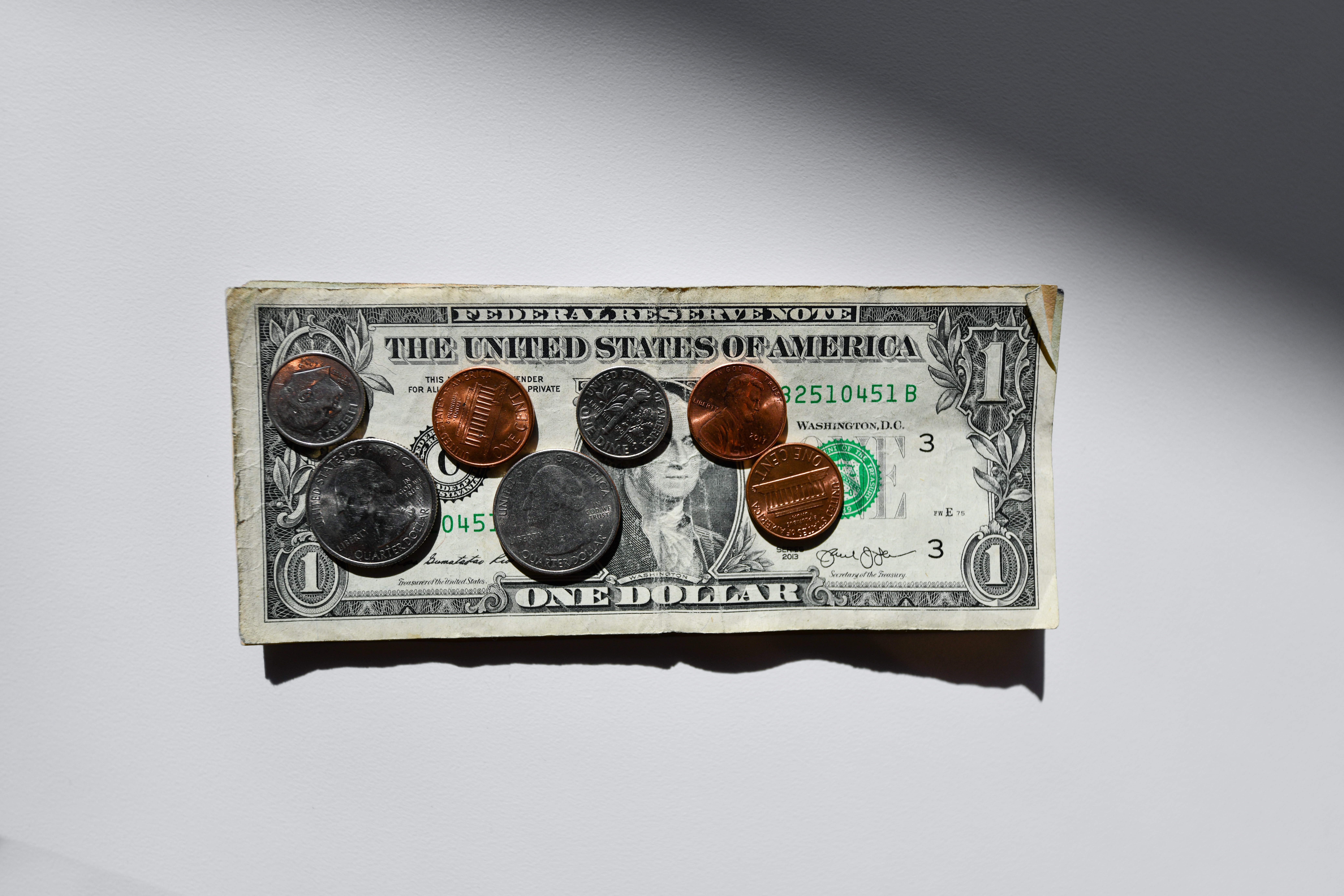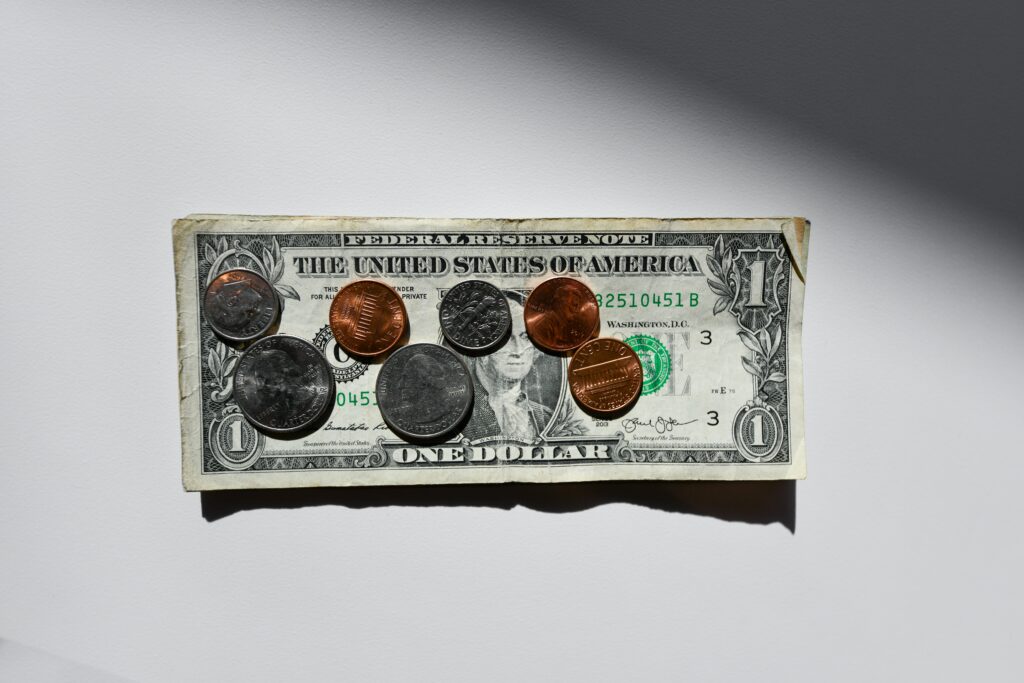 The Scoop
Owning a home comes with the responsibility of maintaining its condition. However, home repairs can sometimes be costly, making it difficult for homeowners to address essential repairs and ensure the safety and comfort of their homes. Fortunately, California offers various grants for home repairs aimed at providing financial support to homeowners in need. While there are several grants for home repairs available, it's often difficult to navigate the various options and understand which you qualify for. In this blog post, we will explore some of these financial assistance programs, helping you navigate the available options for home repair funding in California.
Financial Assistance & Government Grants for Home Repairs
California Department of Housing and Community Development (HCD): The HCD offers multiple programs to assist low-income homeowners with home repairs. The Single-Family Rehabilitation (SFR) Program provides financial assistance for essential repairs, health, and safety improvements, and accessibility modifications. The Weatherization Assistance Program (WAP) focuses on energy efficiency upgrades, reducing utility costs while improving home comfort. Learn more on their website. You can read more about energy efficiency in our blog here.
CalHome Program: Administered by the California Department of Housing and Community Development, the CalHome Program offers loans to low-income homeowners for repairs, including electrical, plumbing, roofing, and other critical home improvements. These loans often have low interest rates and flexible repayment terms. Learn more on their website.
Community Development Block Grant (CDBG) Program: The CDBG program provides federal funds to local governments and nonprofit organizations to support community development initiatives. In some cases, these funds can be allocated for home repair and rehabilitation programs, assisting eligible homeowners with necessary repairs. Learn more on their website.
Property Tax Assistance for Seniors and Disabled Individuals: California offers property tax assistance programs for seniors and disabled individuals, providing relief through reduced property tax obligations. These savings can be used to allocate funds towards necessary home repairs. Learn more on their website.
Regional and Local Programs: Many regional and local agencies in California provide home repair assistance programs. These programs vary by location and may offer grants, loans, or deferred payment options to eligible homeowners. You can contact your local government or housing authority to explore available programs in your area.
How TheQwikFix Can Help
Home repairs should not be a financial burden preventing homeowners from maintaining safe and livable conditions. In California, various government assistance programs and grants for home repairs are dedicated to supporting homeowners in need. Whether it's funding for critical repairs, energy efficiency upgrades, or discounted home repairs for seniors, these programs aim to improve the quality of housing while ensuring affordability.
TheQwikFix is here to help with all of your home repair needs. We can provide you with an accurate, binding quote for repairs in 24 hours or less, and we will handle all of the scheduling and coordination of contractors to complete repairs. It's as simple as hiring an Uber! Get your quote TODAY at www.TheQwikFix.com.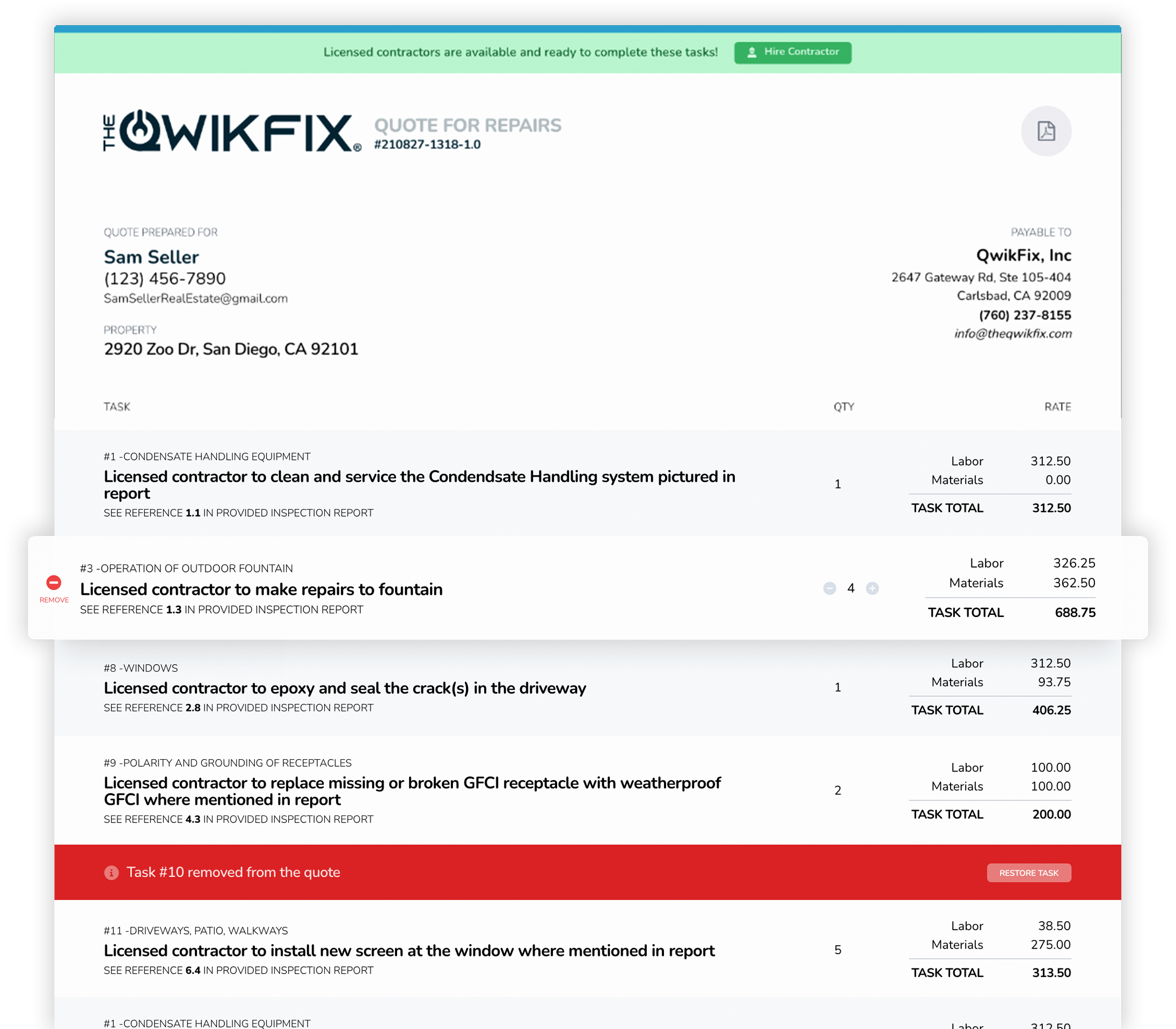 Ready for a competitive home repair quote?
Find out why real estate agents and homeowners look to TheQwikFix®
for competitive home repair quotes.
Request A Quote