Go Back
How to Get Your House Ready to Sell in 2024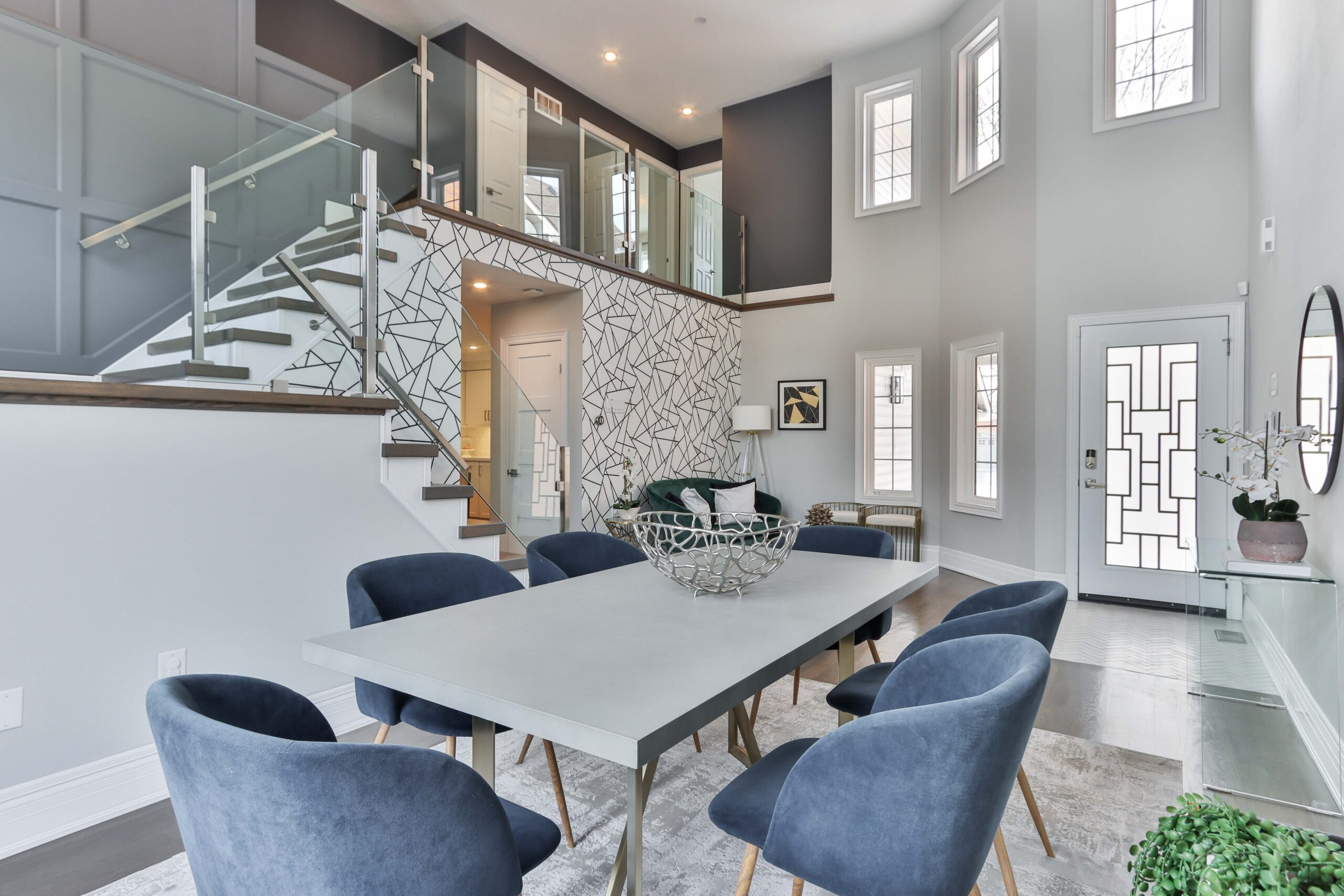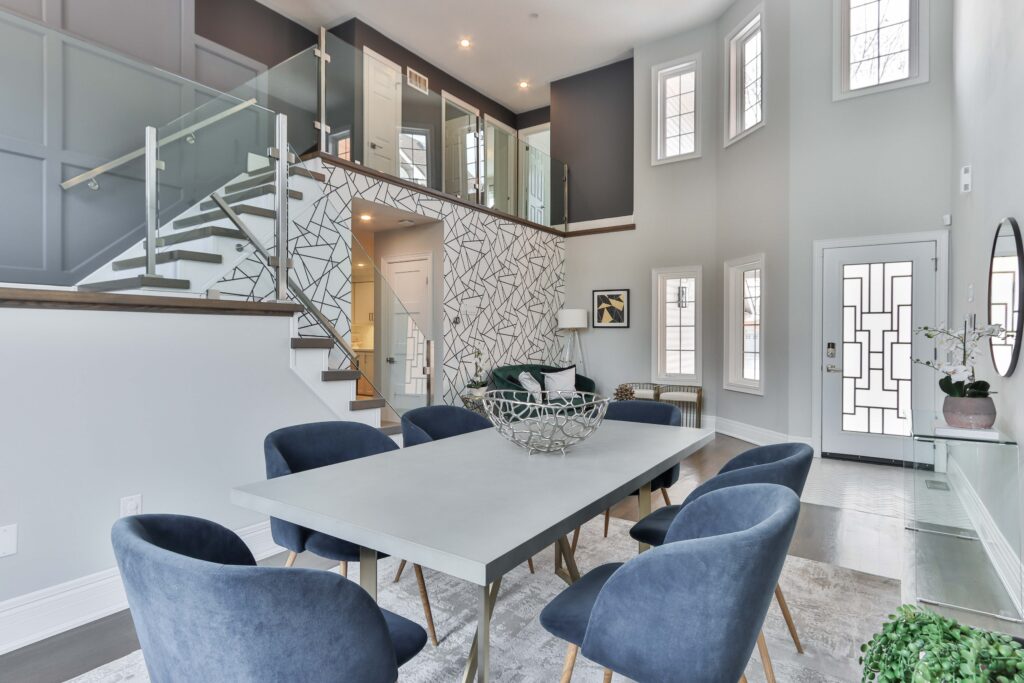 If you're thinking of selling your home in the new year, now is the time to prepare your home to put on the market. From minor repairs to larger remodels, getting your home in top shape to sell will not only increase your property value, but will also likely attract more buyer interest. Below are our top 5 tips for how to get your house ready to sell in the new year.
How to Get Your House Ready to Sell
Get a pre-listing home inspection
A pre-listing inspection will help you identify the issues with your home that you may want to address before putting it on the market. This will allow you to avoid costly surprises during your transaction, it will offer potential buyers peace of mind, and will give you, the seller, leverage during negotiations. Read our full blog here on the benefits of a pre-listing inspection.
Address home repairs
Whether it's from a pre-listing inspection, or repairs you've noticed but simply haven't prioritized, now is the time to address issues in your home. Repair any visible damage such as leaky faucets, peeling paint, or loose cabinet handles. A well-maintained home suggests that it's been cared for. Address any major repairs or maintenance issues before listing your home. This may include fixing a roof, updating outdated systems (plumbing, electrical), or repairing a cracked driveway. These issues can be deal-breakers for some buyers and can affect your home's value.
Declutter and depersonalize
Start removing any personal items like family photos, memorabilia, and excessive decorations. Decluttering makes your home look more spacious and allows potential buyers to envision their own belongings in the space. Consider donating or storing items you don't need every day.
Consider a remodel or upgrades
A fresh coat of paint can do wonders for the appearance of your home. Stick to neutral colors as they appeal to a broader range of buyers. Repair any dings or holes in the walls, and touch up the trim and baseboards for a polished look. While major renovations might not be necessary, consider minor upgrades to key areas of your home. The kitchen and bathroom are typically the most important rooms to buyers. Updating fixtures, countertops, or appliances can provide a fresh and modern look. You can check out our blog on repairing vs. replacing appliances here. If there are rooms in your home that could use a full remodel, TheQwikFix is also here to help.
Enhance curb appeal
The first impression your home makes is from the curb. Ensure the exterior is inviting by mowing the lawn, trimming bushes, and planting colorful flowers if possible. Consider power washing the siding and cleaning the windows to give your home a desirable appearance. You can check out our blog on the importance of curb appeal here.
How TheQwikFix Can Help
Now is the time to start preparing your home for a 2024 sale. By getting a pre-listing home inspection, addressing large AND small repairs, decluttering, considering any upgrades and improving your home's curb appeal, you can make your home most attractive to potential buyers. TheQwikFix is here for all of your home's repair needs. With just the click of a few buttons on our website, you can hire licensed contractors to complete repairs at the price we quote. Learn more today at www.TheQwikFix.com.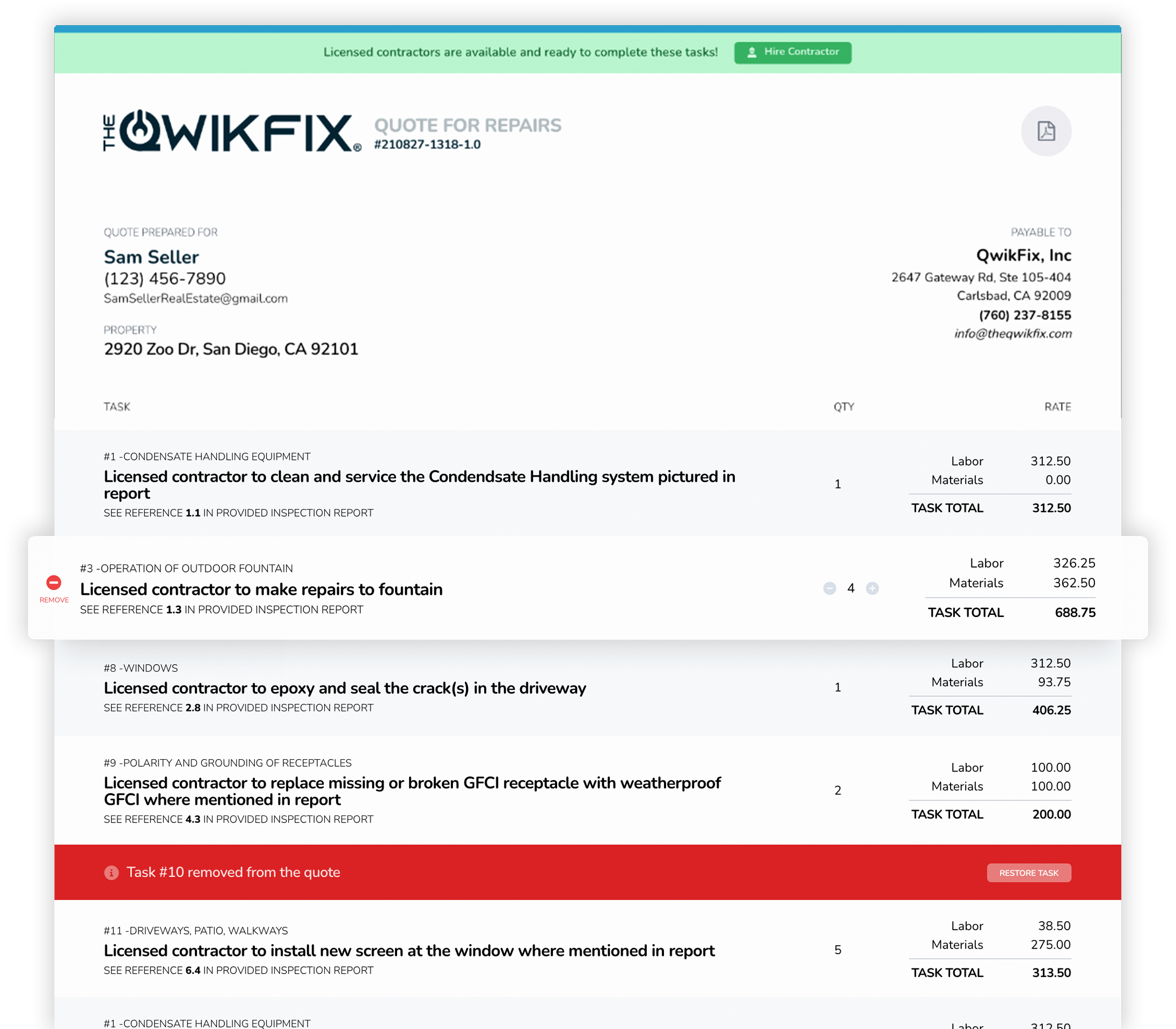 Ready for a competitive home repair quote?
Find out why real estate agents and homeowners look to TheQwikFix®
for competitive home repair quotes.
Request A Quote