Go Back
Understanding the California Contractors License Process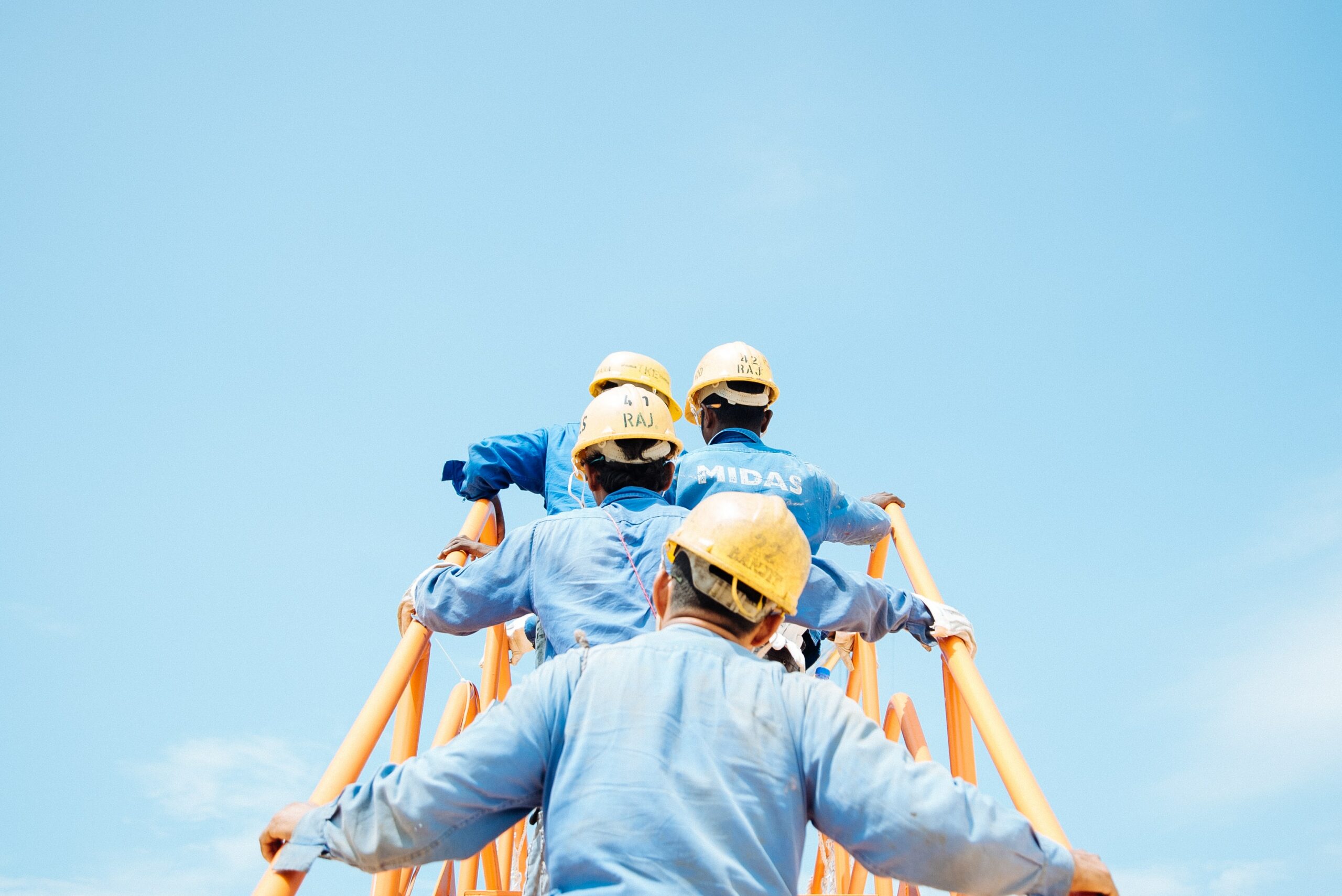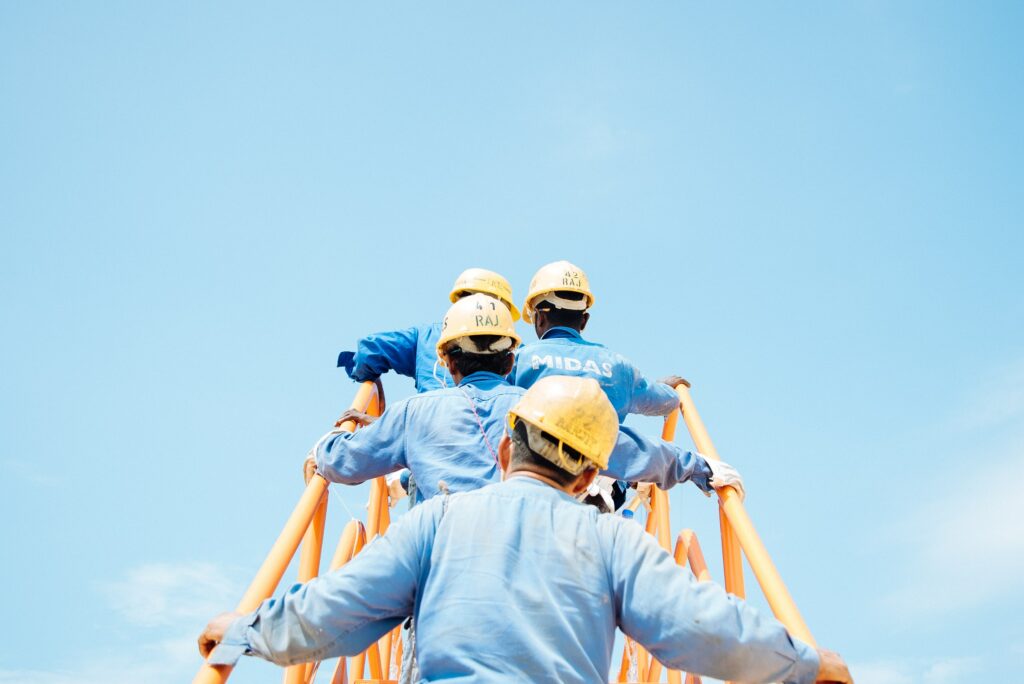 California is known for its bustling construction and real estate industries, with countless building and renovation projects taking place across the state. So, if you're starting a career in construction or hiring a contractor for your next home repair project, you should understand the California contractors license system.
Why Are Contractor Licenses Necessary?
Contractor licenses exist to protect both consumers and contractors. They ensure that individuals and companies offering certain home and construction services meet specific requirements, have the necessary skills, and follow legal and safety regulations. Hiring a licensed contractor also provides peace of mind and protects you and your family. Learn more about the benefits of hiring licensed contractors here on our blog.
Types of California Contractor Licenses
California offers various contractor license classifications to cover different types of work. These are some of the most common:
General Building Contractor (Class B): These contractors work on most types of construction projects, from residential to commercial.
Specialty Contractor (Class C): These contractors specialize in specific trades, such as electrical, plumbing, roofing, or landscaping.
Limited Specialty Contractor (Class C-61): This classification covers narrow specialties like pool construction, drywall installation, and concrete work.
Obtaining a California Contractors License
Getting a contractor license in California involves several steps:
Meet Basic Requirements: To apply, you must be at least 18 years old and have a valid Social Security number. You must also demonstrate the required experience in the trade.
Choose a License Classification: Determine which California contractor license classification aligns with your expertise and the type of work you want to perform.
Experience and Education: Depending on the classification, you'll need to gain a specific amount of practical experience. In some cases, you'll need to complete coursework or apprenticeship programs.
Submit an Application: Fill out the appropriate application form from the California Contractors State License Board (CSLB) website. You'll need to provide proof of experience and education.
Pass the Examination: Most license classifications require passing a trade and law examination. Study materials and resources are available to help applicants prepare.
Fingerprinting and Background Check: You'll need to complete a background check and fingerprinting to meet the CSLB's ethical and criminal standards.
Proof of Insurance and Bonding: You must obtain a contractor license bond and liability insurance as part of the licensing process.
Application Fee: Pay the required application fee, which varies depending on the classification.
License Issuance: Once your application is approved, you'll receive your contractor license.
Maintaining Your California Contractor License
Maintaining your California contractor license is just as important as obtaining it. Here are things to keep in mind:
Renewal: Most contractor licenses must be renewed every two years. Ensure you meet continuing education requirements and submit the renewal fee on time.
Insurance and Bonding: Keep your liability insurance and contractor license bond up to date.
Compliance: Always adhere to California's building codes and regulations to maintain your good standing as a licensed contractor.
Hiring a Licensed Contractor Through TheQwikFix
When hiring a contractor for your project, always check their license status. You can verify a contractor's license on the CSLB website. Hiring a licensed contractor protects you from potential scams and ensures that the work will be done professionally. In fact, any home repair project that costs over $500 needs to be completed by a licensed contractor in the state of California.
Understanding the licensing process is essential for a successful experience with your next home repair project. At TheQwikFix, we have a vast network of contractors that are licensed, bonded and insured, and personally vetted by our staff. Our contractors are available to complete any home repairs we quote as soon as 5 business days after approval of the work. Visit www.TheQwikFix.com to learn more and get your repair quote TODAY!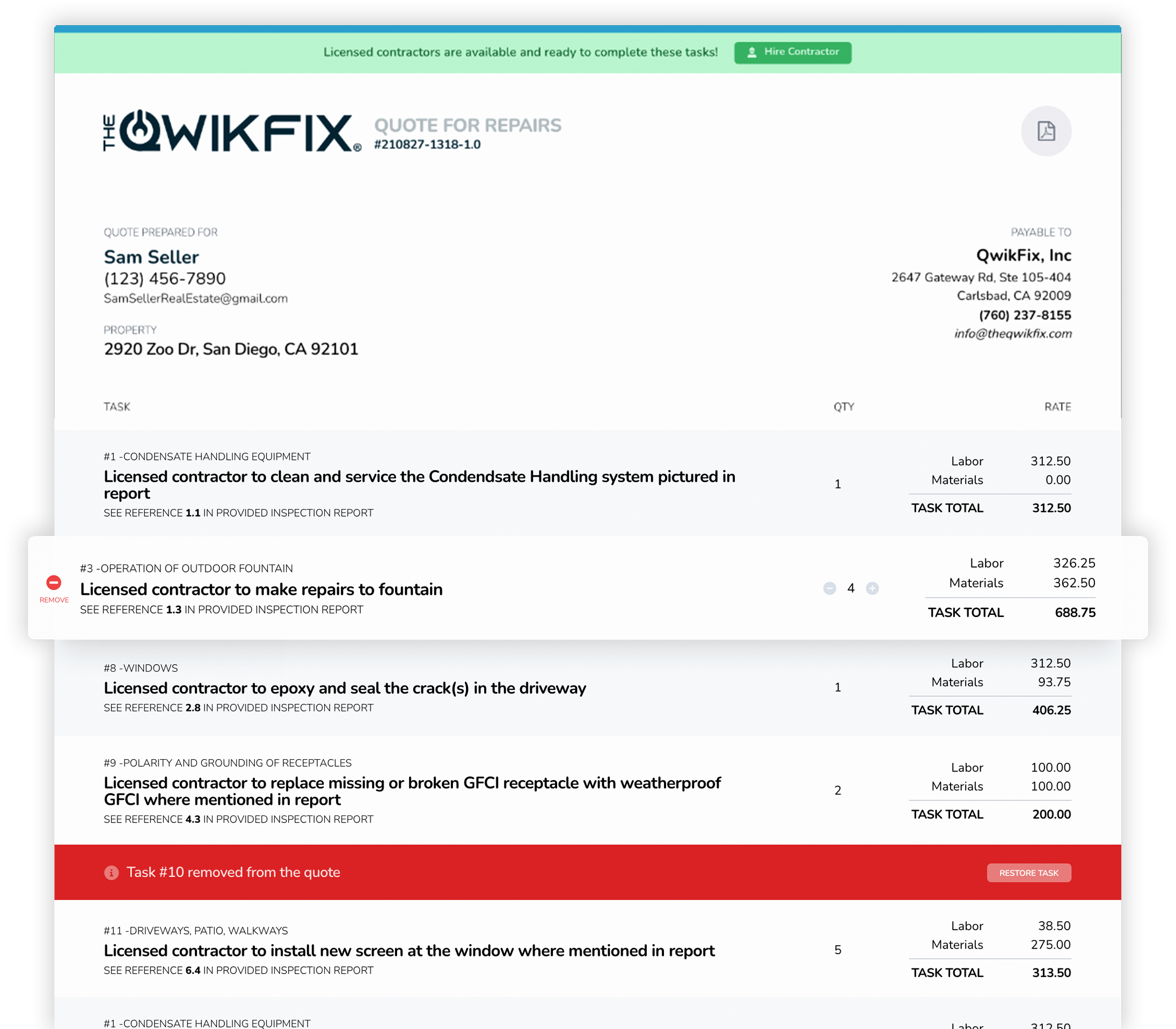 Ready for a competitive home repair quote?
Find out why real estate agents and homeowners look to TheQwikFix®
for competitive home repair quotes.
Request A Quote